Share the post "🎄VIANOČNÉ ZVYKY V NEMECKU + VIANOČNÁ SLOVNÁ ZÁSOBA🎄"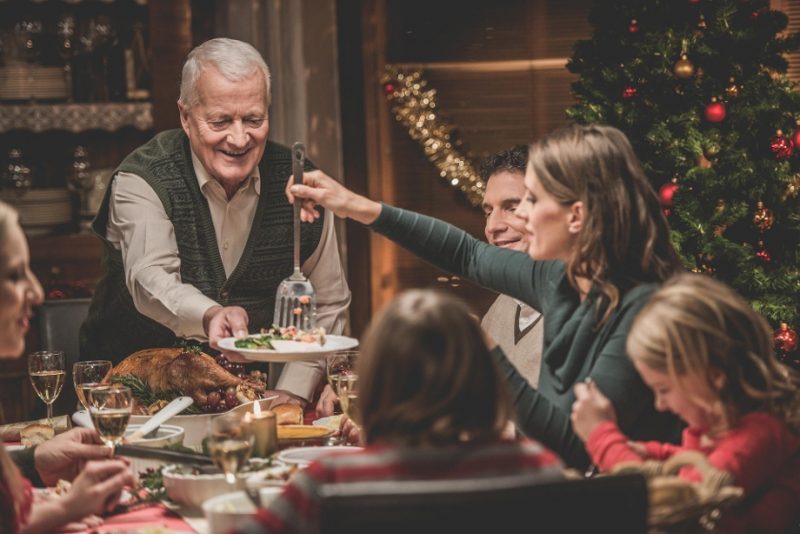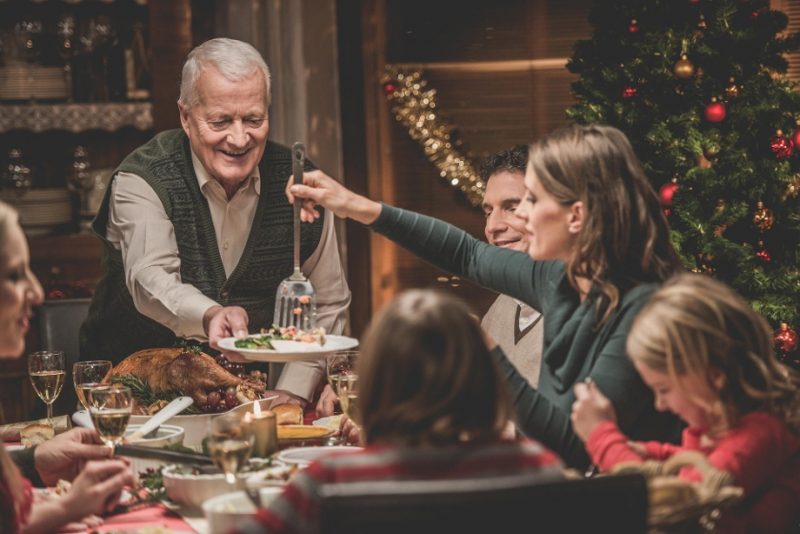 V predchádzajúcom článku PRACOVNÉ VIANOCE V NEMECKU sme načali tému o tom, ako zvládnuť smútok z odlúčenia, ak strávite Vianoce mimo svoj domov. V tomto nazrieme bližšie do histórie Vianoc v Nemecku, aké vianočné zvyky u nich prebývajú či aké pokrmy prevládajú. V závere článku vám poskytneme nemeckú slovnú zásobu na tému Vianoce.

Aj napriek tomu, že sa v posledných rokoch o Vianociach premýšľa len v spojitosti s darčekmi a predvianočným zhonom, väčšina tradícií skutočných vianočných sviatkov sa datuje do 19. storočia. Mnoho z nich pochádza práve z Nemecka a Rakúska a veľkú časť sme si osvojili aj my. Tento raz si priblížime práve tie tradičné – nemecké.

V ČO ALEBO V KOHO VERIA DETI?
Mnoho nemeckých detí píše listy sv. Mikulášovi (Weihnachtsmann) alebo Ježiškovi (Christkind). Deň sv. Mikuláša rovnako pripadá na 6. december. V niektorých oblastiach Nemecka prináša Ježiško darčeky už práve na Mikuláša a v iných oblastiach zas počas Vianoc. Weihnachtsmann má ryšavé fúzy i vlasy, dlhý šedý plášť s kapucňou. V jednej ruke má maličký ozdobený stromček a cez rameno veľký batoh s darčekmi. Predtým odnášal vo svojom vreci neposlušné deti. Christkind je poslom narodeného Ježiška. Je to prekrásne dievča s blonďavými vlasmi so žiarivou korunou zo sviečok na hlave, ktoré navštevuje každý dom s košíkom plným darčekov. Túto tradíciu zaviedol v 16. storočí Martin Luther, ktorý ustanovil Ježiška za nositeľa darčekov a jeho narodeniny za deň obdarovávania, Bescherung. Vo viacerých krajinách si ľudia dodnes vymieňajú darčeky 25. decembra doobeda. V minulosti bolo zvykom, že Ježiško nosil deťom mešec s piatimi darčekmi: hračkou, mincou, sladkosťou, kusom oblečenia a pomôckou do školy. V určitých oblastiach Nemecka používajú ľudia dvanásť dní po Vianociach bubny proti zlým duchom.  6. januára sa chlapci obliekajú ako Traja králi, ktorí navštívili Ježiška v jasličkách. Nesú hviezdu na palici a prechádzajú mestom, pričom spievajú vianočné koledy. Rodiny v tom dni odkladajú a schovávajú svoje vianočné ozdoby na ďalší rok.

AKÉ SÚ PRÍPRAVY NA ŠTEDRÝ VEČER?
V Nemecku sa Vianoce (Weihnachten) nesú v podobnom duchu ako u nás a vianočné prípravy často začínajú od 6. decembra. Na Štedrý večer sa popoludní pripravuje sviatočná večera, pečú sa vianočné sušienky, vyrábajú sa darčeky a dekorácie, prípadne sa ešte zdobí stromček. Vianočný stromček ako symbol Vianoc k nám na Slovensko prišiel koncom 18. storočia práve z Nemecka, kde ako prví začali zdobiť stromčeky remeselníci vo svojich cechových domoch. Prvé tradičné ozdoby chudobných boli jablká a sladkosti, šľachta ozdobovala stromček pozláteným ovocím a postriebrenými sklenými guľami. Tradičné farby vianočných gúľ v Nemecku sú zlatá, strieborná a červená. Z vianočnej výzdoby nesmieme zabudnúť ani na vianočné pyramídy (Weihnachtspyramiden). Ich pôvod sa spája so zvykom nosenia  do kostolov zelené vetvičky, ktoré sa stavali do tvaru pyramíd a vrch bol ozdobený sviečkou. Po všetkých prípravách býva ešte popoludní detská omša s jasličkovou slávnosťou (Krippelspiel).  Na túto chodia okrem detí aj dospelí, ktorí z rôznych príčin nemôžu prísť na polnočnú omšu. Nemci majú špeciálny zvyk chodievať po tejto detskej bohoslužbe na cintoríny, aby navštívili hroby svojich príbuzných. Stretávajú sa tam celé rodiny, spievajú koledy, stavajú a zdobia na hroboch malé stromčeky a prajú si navzájom Fröhliche Weihnachten. Po návšteve cintorína si celá rodina sadne k slávnostnému stolu.  Potom sa prečíta deťom vianočný príbeh, spievajú sa koledy, najčastejšie Stille Nacht, Heilige Nacht a O du fröhliche, a nakoniec prichádza na rad rozbaľovanie darčekov. Okrem detí a rodiny sú obdarovávaní aj blízki obchodní partneri, a to najmä kalendármi a alkoholom.

JEDLO
Vianoce sú aj o jedle, na ktoré sa tešíme celý rok. V Nemecku sa štedrovečerné jedlá odlišujú podľa jednotlivých oblastí. Napríklad, tradičného kapra so šalátom nájdete v Bavorsku a v Bádensko-Wurtenbersku, zemiaková kaša s párkom sa najviac konzumuje na severe a v dedinách je zvykom jesť hneď po polievke kysnuté koláče (Rohrnudeln). Vo viacerých rodinách si na štedrovečernom tanieri nájdete aj pečené klobásy s kyslou kapustou, iné ryby ako šťuku či zubáča. Milovníci mäsa si môžu pochutnať na tzv. konšelskej mise. Nájdete v nej kúsky bravčovej pečene, teplé i studené plátky pečeného bravčového a údeného mäsa, hus, kačicu, morku a klobásy. Častou prílohou bývajú zemiakové knedle. Rodiny organizujú špeciálne večery vianočného pečenia, kedy pripravujú medovníky, vanilkové rožky, linecké koláče, stavajú a zdobia perníkové domčeky. Obdobou našich vianočiek sú v Nemecku populárne takzvané vianočné štóly (Stollen). Je to druh upečeného koláča, do ktorého sa pridáva sušené ovocie, orechy, kandizovaná kôra z citrusových plodov, prípadne z marcipánu a na vrchu je posypaný cukrom. Od 18. storočia sa v Nemecku vypeká vaječné pečivo, ktorému sa hovorí "marcipán chudobných" (Springle). Ako dezert je tradične podávaný jablkový závin s čerešňovým kompótom, ovocný šalát s likérom, známy je aj biskupský chlebíček (Christstollen), mandľový dezert, no obľúbené sú aj ovocné kompóty a rôzne zaváraniny.

Podľa legendy sa v Nemecku na Vianoce premenia rieky na víno, zvieratá rozprávajú, ovocné stromy rodia a kostolné zvony počuť až na dno morí. Samozrejme, iba čistí srdcom môžu byť svedkami týchto zázrakov.  Ak teda strávite Vianoce v Nemecku, pamätajte na tieto riadky. Koniec koncov, je jedno, kde Vianoce strávime. Pokiaľ ich neprežijeme vo svojom srdci, akoby ani neboli.
Želáme vám pokojné prežitie vianočných sviatkov či už doma, alebo pracovne v zahraničí opatrovaním. Veríme, že sa na našom blogu stretneme aj v ďalšom roku.
Šťastné a veselé praje L-work & EPS tím!